Valley Grande Public Safety Building 334-872-0104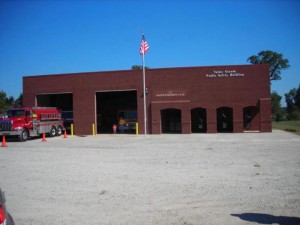 Valley Grande is proud of our Public Safety Building in the City of Valley Grande. Consisting of more than 6000 sq ft. of office and truck bay area with over 2000 additional sq. ft. of prepped expansion area for future growth, the building provides for centralized administration space for the Public Safety Director, the Fire Chief, a Sheriff's Sub-Station and City Hall. The building is equiped with a natural gas back-up generator to provide for emergency power in the event of a disruption of power during a disaster. The physical size of the structure also allows for the addition of equipment necessary to service multi-story fire protection when growth dictates the need.
The Primary Fire Service provides an ISO rating of 5.
Public Safety Director is Boyd Pugh and the building is located at 5914 Alabama Hwy. 22, Valley Grande, Al. 36701
Sheriff's Department
Valley Grande is covered by the Dallas County Sheriff's Department. Additional contractural security services, paid by the City of Valley Grande, are provided to Valley Grande businesses by the Dallas County Sheriff's Department.
Fire Department
Valley Grande Fire Dept. – Billy Barrett, Fire Chief
Station 1 – 8577 Al. Hwy. 22, Valley Grande, Al. 36701
Station 2 – 5914 Al. Hwy. 22, Valley Grande, Al. 36701
Summerfield Fire Dept. – Kevin Box, Fire Chief
Station 1 – 106 Main St., Valley Grande, Al. 36701
Station 2 – 14252 Al. Hwy. 14 W, Valley Grande, Al. 36701
Potters Station Fire Dept. – Jeremy Ross, Fire Chief
Community Watch
Neighborhood Watch is undoubtedly one of the oldest and most well-known crime prevention programs in history. While the modern day concept of the program rose to prominence in the late 1960's in response to an increasing burglary rate, the roots of Neighborhood Watch can actually be traced all the way back to the days of Colonial settlements, when night watchmen patrolled the streets.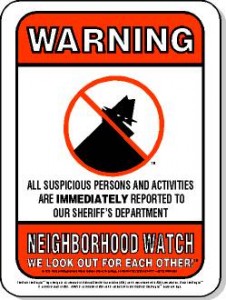 The modern version of the Neighborhood Watch Program was developed as a result of the multiple requests from sheriffs and police chiefs around the country who were looking for a crime prevention program that would incorporate citizen involvement and address the increasing number of burglaries taking place, especially in rural and suburban areas. In 1972, the National Sheriff's Association (NSA) took the concept a step further by seeking funding to make the program a national initiative. Thanks to a grant from the Law Enforcement Assistance Administration, the National Neighborhood Watch Program was started.
For the first two years, the program was devoted primarily to disseminating information on the nature and volume of burglary and securing residential property and making it less vulnerable to break-ins. From there, it evolved into a program that promoted the establishment of ongoing local neighborhood watch groups that encouraged citizens to partner with their law enforcement agencies in an effort to reduce various types of "neighborhood crime".
Since it's beginnings, Neighborhood Watch has grown from an "extra set of eyes and ears" approach to crime prevention to a much more proactive, community-oriented endeavor providing a unique infrastructure that brings together local officials, law enforcement, and citizens for the protection of their communities. Today's Neighborhood Watch programs incorporate activities that not only address crime prevention issues, but also restore pride and unity to a neighborhood. It is not uncommon to see members of Neighborhood Watch groups participating in community cleanups and other activities that strive to improve the quality of life for community residents.
In addition, the adoption of community policing by local law enforcement agencies has contributed to a resurgence in Watch groups over the years. Neighborhood Watch fits nicely into the framework of law enforcement / community partnerships, and Neighborhood Watch meetings provide a useful forum for airing neighborhood problems and practicing problem-solving techniques.
Furthermore, Neighborhood Watch has become especially practical in our current society, in which two-income families are the norm and many neighborhoods are deserted during the day. While criminals have attempted to use this statistic to their advantage, law enforcement has uncovered an important reality: the communities in which citizens have observed and reported suspicious activity have enjoyed lower crime rates.
As communities throughout the county have adopted the program and reported success, the popularity of the Neighborhood Watch Program has grown, and it continues to still.For more information visit
http://www.nnwi.org/